Statistics
We have
256
registered users
The newest registered user is
Shiva 2
Our users have posted a total of
6891
messages in
401
subjects
nobody made this for tempAr so i decided to make them, this is just the begin ill add more later

#Inf Ammo
;made by rathaha for tempAR
0x09DBEBA4 0x00000019

#Inf Credits
;made by rathaha for tempAR
0x08DEE500 0x00000000

#Conquest target score 6000
;made by rathaha for tempAR
;you can edit the second line for the score
0x08DCC614 0x00001770

#MAX PLAYERS OFFLINE
;made by rathaha for tempAR
;edit the second line for bots
0x08DCC600 0x00000001

Last edited by rathaha on Wed Apr 30, 2014 12:25 pm; edited 1 time in total (Reason for editing : new code)

rathaha




Posts

: 3


Join date

: 2012-09-15


Location

: netherlands



rathaha wrote:nobody made this for tempAr so i decided to make them, this is just the begin ill add more later

#Inf Ammo
;made by rathaha for tempAR
0x09DBEBA4 0x00000019

#Inf Credits
;made by rathaha for tempAR
0x08DEE500 0x00000000

#Conquest target score 6000
;made by rathaha for tempAR
;you can edit the second line for the score
0x08DCC614 0x00001770

#MAX PLAYERS OFFLINE
;made by rathaha for tempAR
;edit the second line for bots
0x08DCC600 0x00000001

Great job! You managed to convert NitePR codes over to TempAR using a generator. Feel proud.
http://raing3.gshi.org/psp-utilities/?action=code-converter
How to convert manually:

For the people who do understand code making...

NitePR uses fake addressing while TempAR uses Real Addressing.

Therefore to convert a nitePR code over you add: 08800000 + 002CFE34 (inf ammo)

Therefore our new address is: 0x08ACFE34

Also that code you gave us the inf ammo one that only targets one weapon. Or it's non DMA.
Why not just go to the root of the function and just RA it?
Code:


#Inf Ammo
;TheEliteOne
;Every weapon.
0x002CFE34 0x03E00008

Ps don't steal credits for codes you didn't make. Creating, modding, and porting are diffren't things.
You ported it over therefore it should be:
;Ported by *blah*
;Created by *blah*
Just the etiquette you should follow even if the game is dead and the system is.
If you honnestly would like to learn to code some bad ass things pc me and I'll set you up with a link to my site. Unlike that gay pwn place.
Let it go dude u are better than that to mention that name, u are still stuck in the past just forget about it.
_________________
"There probably isn't any meaning in life. Perhaps you can find something interesting to do while you are alive. Like how you found that flower. Like how I found you."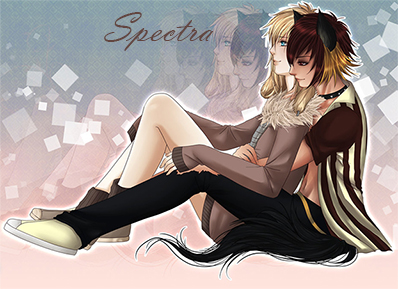 Spectra

Moderator





Posts

: 436


Join date

: 2012-10-24


Age

: 22


Location

: europe



Well there is no problem with learning Assembly and having fun with the psp. My site even has a dedicated psp coding forum for analyzing how the mips architecture works. Also it's Not AC.. I'm debatting on a name still.

Keep in mind this is a beta site.
Similar topics
---
Permissions in this forum:
You
cannot
reply to topics in this forum